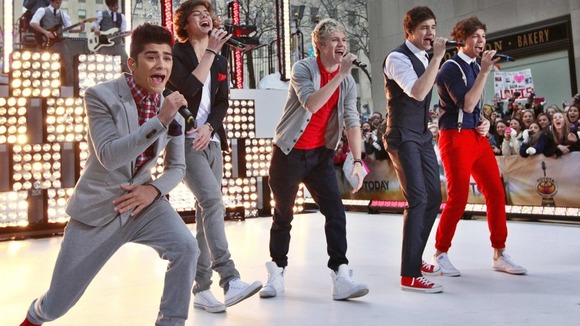 The UK fast growing Boy band One Direction - Harry Styles, Niall Horan, Zayn Malik, Liam Payne, and Louis Tomlinson - formed two years ago for The X Factor, are to keep their name after reaching a deal with a US act with whom they had been locked in a legal dispute.
The What Makes You Beautiful stars - who appeared at the Olympics closing ceremony last month - had faced action from the Californian rock band who had already been using the same name.
The US group was initially claiming more than £600,000 in damages, a share of profits and hoped to get the British quintet to stop using the name.
But now both sides have reached an agreement and the trademark dispute has been "resolved amicably".
The US band are to change their name to Uncharted Shores - the title of one of their two albums.